A majestic golf course hidden in the mountain area of Castle Valley
Millsite Golf Course is one of the most majestic courses in the State of Utah. From picturesque desert views to a magnificent waterfall this course is sure to be a challenge and can make for one of the most entertaining rounds of golf you'll ever experience.
Millsite opened in 1988 and is an eighteen-hole course built in the mountain area of Castle Valley. Ferron City owns and operates this par 71 target style golf course. Located right next to the Millsite Reservoir & State Park, this area is surely one of Utah's hidden treasures!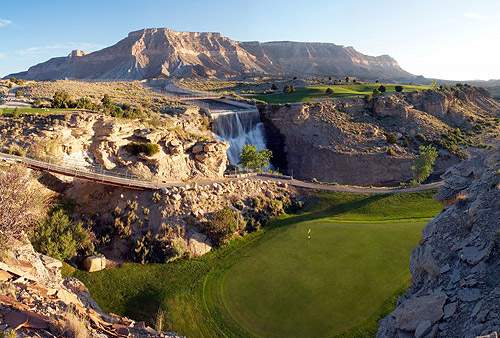 Winter Golf Shop Hours of Operation
Tuesday – Saturday 10:00 AM – 3:00 PM
About
Millsite Golf Course – Best by a Dam Site!
RATES
Millsite Golf Course offers a great golf experience at affordable prices.
Tee Times
Book your new favorite golf experience today!
Subscribe to Our Newsletter
Stay up-to-date with our latest news and updates
Address
3000 W Canyon Rd.
Ferron, UT 84523
Call Us
Pro Shop: 1-435-384-2887
Email Us
General Manager: Kasey Edgehouse
millsitegc@yahoo.com

Copyright Millsite Golf Course © 2023 . All Rights Reserved